It's Spring – What Part of YOU Is Ready To Grow?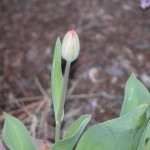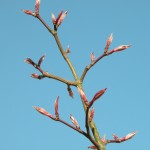 I don't know about you, but I just love spring!  I am fascinated by how quickly all the new leaves and buds appear on the trees and bushes.  My daughter and I have been going around our yard every couple of days to investigate all the changes that have taken place and see what new things have bloomed. 
I like the ones that from a distance still look bare, but upon closer inspection I find that there are small buds or teeny tiny leaves.  I just feel so much excitement because I know I'm seeing the beginning of what's going to be amazing growth and beauty, and I look forward to the end result.
Take a look at your life and find what little gems might only be seen upon closer inspection.  Find the little buds that indicate the beginning of growth, the potential for something amazing.  Out of winter, which often looks so barren and empty and drab, comes such lush, colorful beauty.  And I think the same thing is true of any major challenge we face in life. 
When things are most difficult and appear hopeless, are the times when the most growth is possible.  These are our opportunities for showing our true colors, for transforming an ugly situation into a healthy, thriving one…for truly blossoming.
 In the midst of a separation or divorce, of dealing with your ex, of learning how to co-parent, of losing friends, of grieving the loss of your marriage and the life you once had, stop for a few minutes and imagine what may come out of it in the end. 
You can be the seemingly delicate flower that gradually pushes its way up through the hard ground, enduring pelting rains and strong winds, but rises taller and taller, and then slowly opens to reveal its brilliance.  And when you do, those around you will stop and take notice…and be inspired to do a little growing of their own.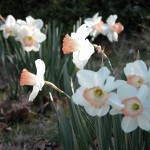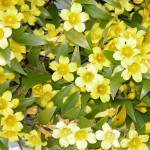 My request of you is to go out into nature this week and take a close look at all that is unfolding around you.  Really drink it in and let it inspire you.  And then reflect on what's unfolding in your own life and what you want it to grow into.