Divorce: No Sweetheart on Valentine's Day? No Problem!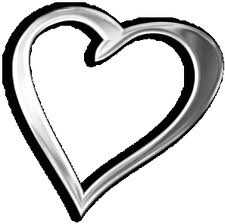 So Valentine's Day is right around the corner and we've been seeing the hearts and candies and cards and other popular Valentine gifts for weeks now. Seems like the red and pink overtook all the store displays as soon as Christmas was over, right?
Valentine's Day can be stressful and often disappointing, even for people in relationships. There are hopes and expectations, insecurities, comparisons to co-workers, friends, people on TV. Some people really care about giving or receiving gifts, or having a special get-together, and others don't think it's very important.
We've probably all been in the situation of not knowing what to get our partner, or wondering if our partner is going to get us something, or feeling disappointed because the day or gift or time together wasn't what we'd hoped for. Maybe we wanted romance, or a night without the kids, or sex, or dinner, or just a card and a sweet "I love you".
And with no partner on Valentine's Day, now what? Pity party for one? Not a good plan.
Valentine's Day is about love. There's no rule that says it has to be about romantic love. Ignore the media hype and all the money-making crap everywhere, and make this day about love for you and your kids.
Tip: Be sure to plan ahead so you're not trying to figure out what to do the night before. The point is to avoid falling into the trap of feeling alone or somehow inferior because you're not currently in a wonderful, fairy-tale relationship. Our society places too much emphasis on getting the perfect gift and having the most romantic night, and not enough emphasis on caring for others and sharing from the heart.
Here are some suggestions for what to do to make Valentine's Day special this year, regardless of your relationship status:
• Make a list of all the people you love. Your kids, your parents, friends. Next to each one, write down at least one reason you love them. I bet they'd love to get a card or note or email from you on Valentine's Day letting them know. Include the reason(s) why you love them – it will make it special for them.
• If you have friends who are also single, plan something fun with them. Plan a dinner out or at one of your homes. If you've got kids, either get babysitters or include them. Maybe everyone can bring a dish, and you can all make Valentine's for each other. The kids will enjoy this and it will keep them busy for a while.
• Plan something special with your children that's all about love and gratitude. Make cards for each other and make a special treat like cookies or cupcakes that you can decorate for Valentine's Day. Take turns telling each other all the things you love about each other and then all the other things you love in your life – friends, favorite foods, activities, dolls, sports, books, flowers, pets, snow, biking, trucks, etc.
• Love yourself. Express this love by pampering yourself in some way. Yes, the men too. This could be a massage, a bath, curling up with a good book, watching a movie you've been wanting to see, eating out, exercising, having some beer or wine while you do something relaxing, working on a project you rarely have time for but enjoy doing, going to a class (yoga, cooking, art, etc).
• Give yourself a gift. Get some flowers and put them in a place where you can enjoy them the most. Get a new CD and listen to it while you dance or sing along. Get a new book and start reading it. Get a DVD and watch it. Pick up dinner so you don't have to cook. Get a new article of clothing or some sporting equipment. There's nothing wrong with providing yourself with the things you want or enjoy. It's called self-care and it's an important life skill to learn and practice.
Regardless of what you choose to do, remember that you are loved (by relatives and friends), and this one day changes nothing. You can make it a fun, enjoyable day if you focus on who and what you love, and you don't worry about what anyone else is or isn't doing.
Much love to you on Valentine's Day and every day!!
2 comments