Collaborative Divorce – Finding a Good Divorce Attorney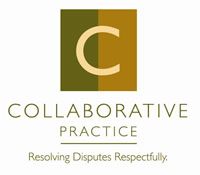 How do you find a good divorce attorney?  More importantly, how do you find the right divorce attorney for you and your situation?  My bias is toward something called Collaborative Divorce because it embodies my beliefs about how a divorce should be handled – with the family's best interests at the center and with the couple themselves making the decisions about their future, with guidance and support. 
I think our judicial system is not well-equipped to deliver the best solutions for most families, and unfortunately too often the legal representatives fuel the fire rather than helping people move forward.   
The people you choose to handle the legal aspects of your divorce can have an enormous impact on every facet of your life, both short-term and long-term. It's crucial that you understand your options and the possible outcomes.
The first step is to get very clear on the outcome you want. There are the obvious things that parents usually focus on: a certain custody arrangement, a particular amount of money, various assets and possessions. These are all important to consider. However, I urge you to look deeper and think farther down the road.
Imagine the living conditions you want for your children at your home AND at your former partner's home. It's ideal for both places to be comfortable. Imagine how you want the transitions between homes to be for your kids – simple and smooth or tense and complicated?
Think about how much money you're willing to spend arguing over something that may not be worth very much in the end. Decide if you want to take a chance going to court and allowing a judge who has never met you to determine the fate of you and your children. I urge you to give this serious consideration and discuss it with your ex.
I also recommend only listening to the advice of others whose relationships and lifestyles you admire and respect. If your friend recommends an attorney and you know they had a nasty, drawn-out battle over finances that left them bitter enemies, maybe that's not the attorney for you.
There are fantastic options for couples who don't want to drag each other through the mud or have a long, costly court battle. And the costs are not just financial – they're also emotional and psychological. And for your children, they could be life-long.
Collaborative Divorce attorneys work with both partners to come to an agreement that's in the best interest of the entire family, and you don't go to court. In the full-team approach, in addition to the two attorneys, a Collaborative Divorce team includes a financial expert, one or two divorce coaches, and sometimes a child specialist.
I have completed the Collaborative Divorce training and I believe in it fully.  I think eventually it will be the most common choice for couples going through divorce because it is a more gentle, caring, respectful approach to a difficult situation.  I also belong to the IACP (International Association of Collaborative Professionals) and the NCACDP (North Carolina Association of Collaborative Divorce Professionals) because I want to support and promote this process as much as possible.
Collaborative Divorce Law is a much more holistic approach to divorce than the more traditional family law. The website www.CollaborativePractice.com explains in more detail what the collaborative process is, and has a search function to find collaborative professionals near you.
Some attorneys offer the ability to work together outside of court, even if they don't have the full-team model. Be sure to ask about all of your options before going forward with a professional.
Have conversations with multiple attorneys and/or mediators and choose the best fit for you and the outcome you desire for your family.